The Baltic School District is having a School Board Election on April 12th, 2022 located at the Old Elementary School Gym 500 3rd St, Baltic, SD 57003 from 7:00 am to 7:00 pm. Below are the pictures of the candidates and their write-ups.
---
Lacey Branham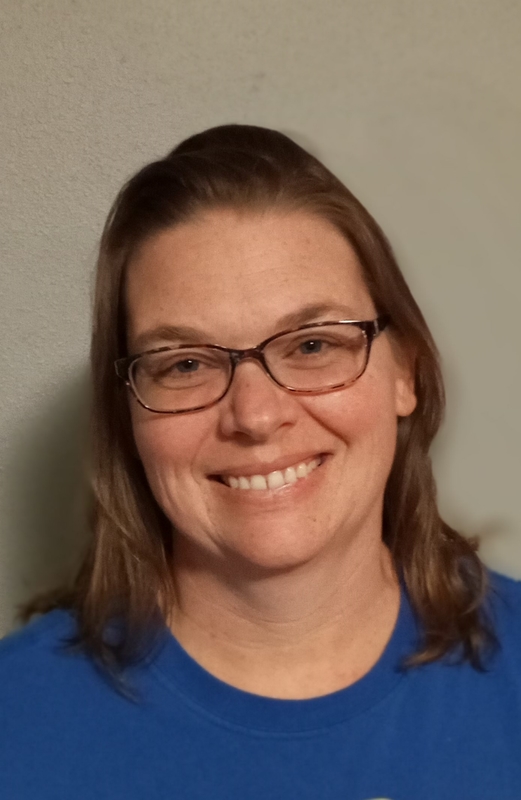 Hello Baltic residents! My name is Lacey Branham. I am looking for your support as I run for the school board. My husband, Mark, and I have lived in Baltic for 22 years. We have 3 children currently attending or have graduated from Baltic. Our family also includes 2 cats and a new puppy. Through the years I have been part of the Music and Fine Arts Boosters and have stepped up to help with various other school events. In 2019 Mark and I were honored with The Friends of Education award. I am currently in my 12th year of operating an in-home childcare facility.
If elected, I would like to open the communication line with the school administration, faculty, and public. We are at the start of big growth and community input will be a vital part of our success. The changes in population, as well as a possible new school, will open the door to many great opportunities. I look forward to having the chance to be involved in continuing to help make our school an excellent place to learn.
---
Pam Vollan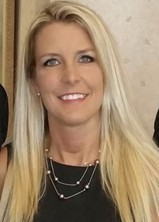 Hi! My name is Pam Vollan. I am currently a member of the Baltic School Board. My term is up this year, and I would love the opportunity to serve on the board for another three years. I have so much passion for the Baltic School District and believe I am a valuable member of the board. I have experience with budgets, accounting, and community relations. I worked in health care for more than 15 years and transitioned into business about 6 years ago.
I have 3 kids in the Baltic school system. Kennedy is a Junior, Maiya is a Freshman, and Grady is a 7th grader. They are involved in chorus, basketball, track, football, volleyball, FFA, and rodeo. We are also very involved with 4-H and our church. I am currently the leader for our local 4-H club and serve on the rodeo committee. I am married to Bruce Vollan.
As a board member, I am interested in equality for our students, opportunity for our students, and providing the best quality education we possibly can, while maintaining a stable environment for our staff and students. I keep the fine arts close to my heart, along with special education and advanced students. I strive to find opportunities for every student to excel and be given the chance to better themselves. Budgeting and appropriately utilizing our taxpayer's money is a priority. I have quite a few years of experience with budgets and do the best I can to make sure the district is using our funds to the best of our abilities.
As our district grows, there will be new challenges, opportunities, and decisions that will need to be made to balance the quality of education we provide and the stewardship of our finances. I believe my experience on the board has given me the knowledge I need to understand how to best make those choices and plan for the future.
I would truly appreciate your vote and support this upcoming election and would be honored to continue to have your trust to serve another term for the Baltic School!
---
Christian Swenson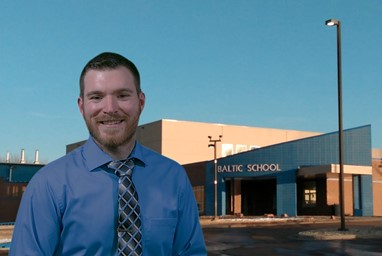 My conservative values, fiscal responsibility, and desire to serve my community stem back to my formative years in Boy Scouts - where I was distinguished as the South Dakota American Legion Eagle Scout of the Year in 2012. After graduating from Baltic in 2013, I went on to earn my undergraduate degrees in Construction Management and Business Management. While in college, I obtained my contractor's license and real estate license. Upon graduation, I accepted a teaching position at Lincoln High School in Sioux Falls - where I am finishing up my 5th year. This May, I will be graduating with my Master's in Educational Leadership. Outside the realm of education, I currently serve as the vice president of the Baltic Area Development Foundation and have been on the board of trustees of a non-profit summer youth camp for the past 6 years - where I currently serve as its project coordinator. As Baltic's community and school grow, my unique background in construction, business, real estate, education, and service would be of great value as the school board navigates the growth in enrollment. To learn more or to contact me, scan the QR code or follow this link below.
Link to contact Swenson for School Board

---
Paul Liester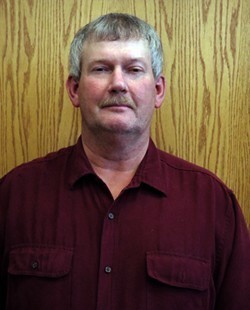 My name is Paul Liester and I have lived in rural Baltic since 1980. My wife Julie and I have 3 daughters who all attended Baltic School since pre-school, with our youngest preparing to graduate this spring. I've served on the school board for the past 12 years and during those years I have been involved in the school's growth through various milestones; including the renovation of the track and football field, the development of our fitness center, and just recently our journey through the Covid-19 pandemic. Our school district continues to progress with one project after another, and hopefully we will have another significant project starting soon. I'd like to help our district and community with this upcoming project by seeing it through from start to finish. I would appreciate your support and vote for me in the upcoming school board election. Thank you!